Interdisciplinary Aesthetics
Much of my work on science and religion has focused on the notion of beauty, and its implications for science, art and theology. I recently published a trilogy on beauty, which consists of a technical book that discusses how certain areas of modern science are related to beauty (The Many Faces of Complexity), and two broadly accessible books: The Beauty of Nature and the Nature of Beauty, and Ten Dialogues about Art and Beauty. A brief description of these books is provided below.
My principal objective in writing this trilogy has been to examine the different ways in which humans encounter and appreciate beauty. We do so on several different levels - we create beauty (through art), we discover its physical manifestations (using scientific methods), we think about its meanings and origins (in the context of philosophy and history), and we experience it through the sacred (which is the subject of theology). I find it fascinating that all of these diverse topics and disciplines are related in subtle ways, and that beauty represents a common focal point for all of them.
The Beauty of Nature and the Nature of Beauty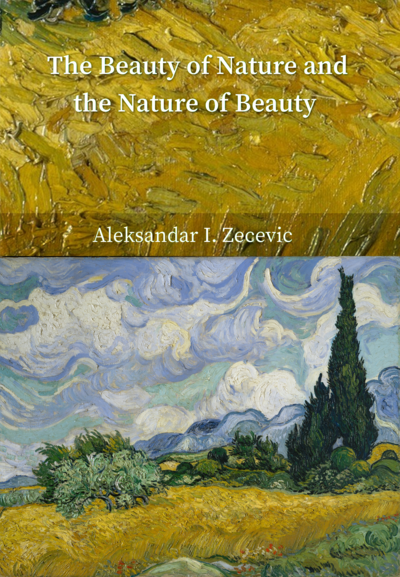 Beauty is one of those rare concepts that spans virtually every domain of human knowledge and is present in every culture. Most authors who address this topic tend to adopt a single perspective – that of their own discipline – and use the methodology and conceptual vocabulary that is standard in their field. This book takes a different approach, and looks at beauty from the standpoint of both the sciences and the humanities. In doing so, it uses insights from mathematics, physics, neuroscience, psychology, philosophy and theology to examine the origins of our "aesthetic drive", and establish why beauty is so important to us.
One of the main themes in this book is the notion of complexity, which transcends disciplinary boundaries and helps explain why certain natural forms and works of art continue to attract us even though we have seen them many times before. The fact that this concept can be meaningfully examined in the context of fractal geometry, information theory, psychology and art suggests that beauty has many different aspects, and has the potential to connect seemingly unrelated areas of human inquiry.
Ten Dialogues about Art and Beauty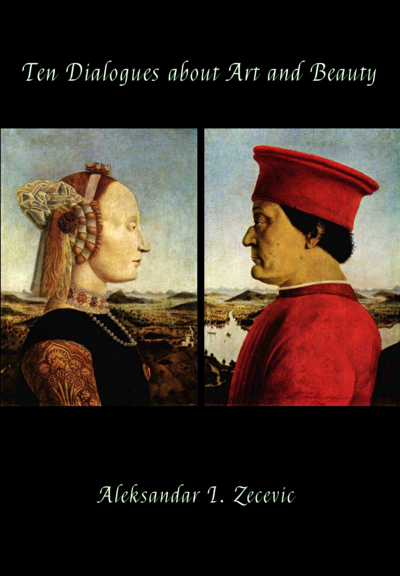 What is beauty, and is it a necessary element of art? And what qualifies as a "work of art" in the first place? This book (which is part of the author's trilogy on interdisciplinary aesthetics) explores such questions, and a number of other issues related to beauty and the philosophy of art. Unlike traditional treatises on aesthetics, in this case the discussion is set in a "chat room", and is presented in the form of a conversation between two individuals who have been selected to test a personalized "match making app".
Since this book represents a companion to The Beauty of Nature and the Nature of Beauty, it is natural to read them together. Those who do so will find that beauty binds together many disparate fields, some of which have no apparent connection to art. It often does so in ways that are subtle, and become apparent only when one adopts a broadly interdisciplinary perspective. This suggests that we must sometimes look beyond art itself to understand its true impact, and the many ways in which it enriches our lives.

The Many Faces of Complexity: An Interdisciplinary Approach to Beauty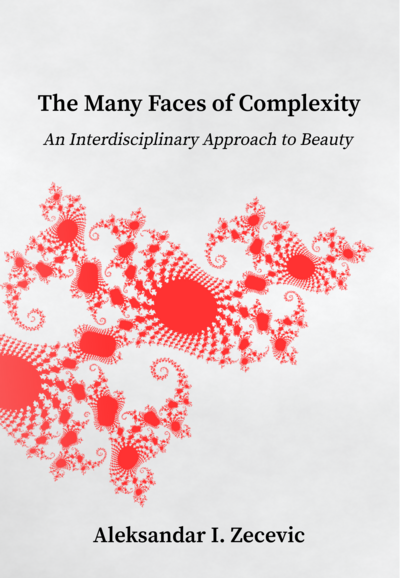 Beauty plays an important role in the domain of science and mathematics, and has often served as a "pointer" to new discoveries. Although we cannot fully explain why this approach has been so effective, we can say a great deal about how it works in practice. This book provides the technical background that will allow readers to explore this topic, and gain a better understanding of how aesthetic criteria are used in science. It will also help them see how our sense of beauty relates to natural forms and processes, and contributes to our ability to analyze them.
These questions are examined from the perspective of information theory, fractal geometry, complexity theory and nonlinear dynamics, each of which provides us with a different way to investigate the connection between our mathematical models and the physical reality that they represent. Specific topics that are discussed in this context include information entropy, quantum computing, chaos theory, catastrophes, columnsular automata and random Boolean networks. The book also contains a separate section on infinite sets, whose properties defy our intuition and stretch the human imagination far beyond anything that we can experience. Our capacity to engage in such speculations is a unique gift, and can be the source of profound aesthetic experiences (as Kant rightly recognized many years ago).